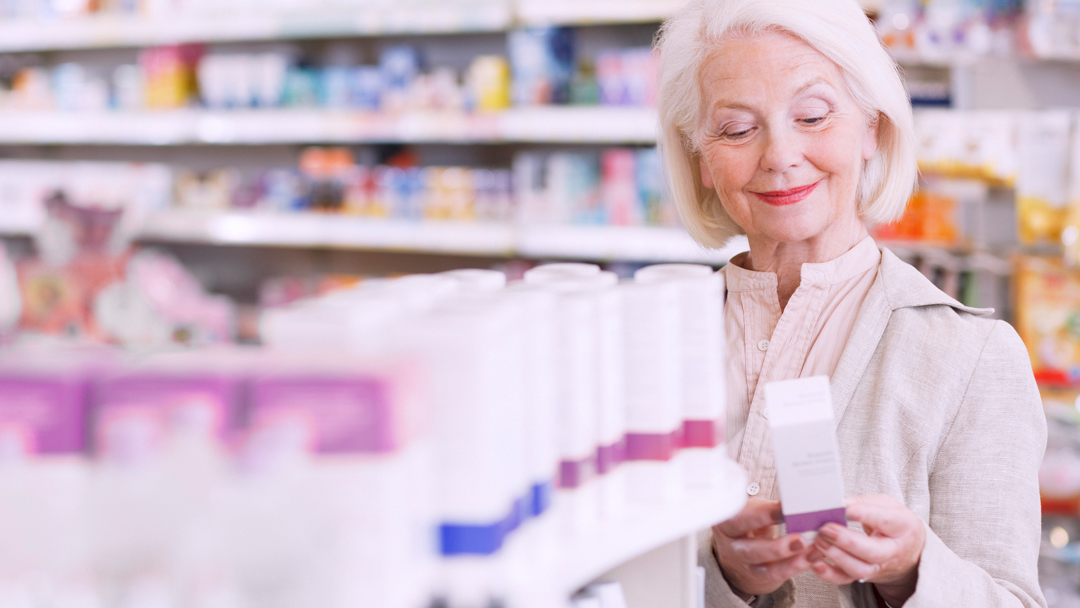 Written by Anne Wilson, Head of Public Affairs and Strategic Partnerships and Anne Berger, Senior Director, Alliance Development
At the core of every kind of work we do at Viatris is our end user – patients. Our colleagues take great pride in our efforts to ensure patients have access to more than 1,400 high-quality, lower-cost medicines -- medicines that treat serious diseases including cancer, depression, and COPD, among many others. Our unwavering commitment to access extends beyond simply providing medicines to patients, however – our mission is to empower people worldwide to live healthier at every stage of life and to serve as a partner to patients, to their providers, and to all of the voices in the healthcare landscape trying to improve and strengthen our system.
Our work to serve patients takes many forms at Viatris. Our core work is clear – ensuring patients have access to medicines to treat conditions that affect their daily lives. But beyond that, Viatris strives to shape the healthcare system in ways that will provide better care to patients and at lower costs. This means engaging with governments at the state, federal, and local levels, sharing knowledge with others working to effect change and playing an active role in the patient community through partnerships.
We know that better access leads to better health. Because of this, we partner with organizations focused on reducing barriers to treatment access, helping to achieve better health for patients and unlocking value for health systems. These partnerships are critical as we look to address health disparities and access barriers for underserved communities who are disproportionately impacted by many diseases and conditions. These are some examples of our efforts to support these patient communities and strengthen the healthcare system they encounter every day.
ZERO Prostate Cancer Health Disparities Task Force
Viatris is proud to support the ZERO Prostate Cancer Disparities Task Force as they explore and address disparities in prostate cancer diagnosis and treatment among African American patients, veterans, LGBTQ and uninsured/underinsured patients. According to the American Cancer Society, African American men are 1.8 times more likely to be diagnosed with prostate cancer and 2.2 times more likely to die from prostate cancer than white men. Additionally, one in five veterans are diagnosed with prostate cancer. With Viatris support, ZERO's Prostate Cancer Disparities Task Force is working to address these disparities via support services, patient education, research, and policy efforts.
Asthma and Allergy Foundation of America Asthma Health Disparities Program
According to a 2020 Asthma and Allergy Foundation of America Asthma Disparities Report , African Americans are three times more likely to die from asthma and Puerto Rican Americans are two times more likely to have asthma. Viatris is proud to partner with Asthma and Allergy Foundation of America (AAFA) to support efforts to address these disparities through outreach, awareness and engagement as AAFA looks to tackle health equity in asthma through outreach with community partners focused on awareness campaigns and population specific asthma education and outreach programs.
HealthyWomen Value of Biosimilars in Women's Health
With one of the largest and most diverse global biosimilars franchises, Viatris is committed to increasing patient access to quality, affordable medicines like biosimilars. Expanding access to these medicines is especially critical for certain populations as a recent analysis found that women, seniors, and low-income individuals are expected to benefit most from increased access to biosimilars since they are predominantly impacted by the conditions currently treated by higher cost biologics for which biosimilar competition can reduce cost. Viatris recently partnered with HealthyWomen on a Value of Biosimilars in Women's Health Roundtable Series where patient groups, physicians and industry leaders convened for a three-part roundtable series to discuss the critical role of biosimilars for women's health in expanding access to life-saving treatments. Viatris' Head of Global Policy Erika Satterwhite shared Viatris' vision for how biosimilars are able to expand access to more affordable medicines for patients while unlocking considerable savings to the healthcare system.
Identifying awareness and education as critical to ensuring patient and healthcare providers have access to biosimilars as treatment options, HealthyWomen continues to educate the patient and caregiver community, publishing a final report and articles on their platform, along with a "Clinically Speaking" tip sheet for patients and caregivers in understanding biosimilars as a treatment option.
At Viatris, we believe in the power of communities and are committed to doing our part to grow, support and strengthen the patient communities we work with. Part of doing that is lifting up the voices of patients and partnering with them to address the challenges that they see each day. We are proud of the work we do and will continue to support and strengthen our healthcare system because our commitment to patients reflects our commitment to access – today and every day.